Episode 124: Michael and Kathryn have a conversation with Kyle Gorman, Human Resource expert and Founder of Employer Blueprint, about the best ways to coach your team, set clear expectations, and self-reflect on your own leadership style. Whether you manage 4 people or 400, you will benefit from these tips on keeping your team happy and on the right track.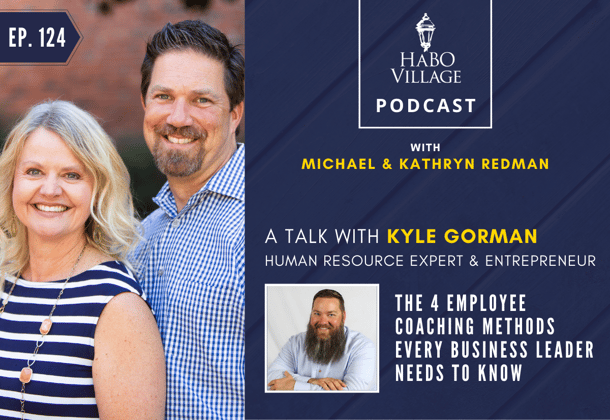 In This Episode You Will...
Discover the #1 thing you need to do as a leader to help your team stay on track.
Find out which often overlooked method of coaching will help you retain your top performers.
Learn Kyle's top tips for handling and addressing employee failure.
"I'm a believer in giving people the autonomy to fail. That's where learning comes from. But you have to address the failure. You can't ignore it. Because otherwise it will continue to happen, and at that point it's not their fault, it's yours."
- Kyle Gorman
References:
Employer Blueprint (Kyle's consulting company)
Ready to take a listen? Like what you hear? Make sure you become a subscriber to get the latest and greatest of our podcast episodes.