Episode 115: Michael and Kathryn interview Kyle Gorman, Human Resource expert and Founder of Employer Blueprint, on the secrets of small business hiring, leadership, and developing healthy company cultures. If you've ever experienced a bad hire, and need practical advice on finding personalities that align with your company's values, then give this episode a listen.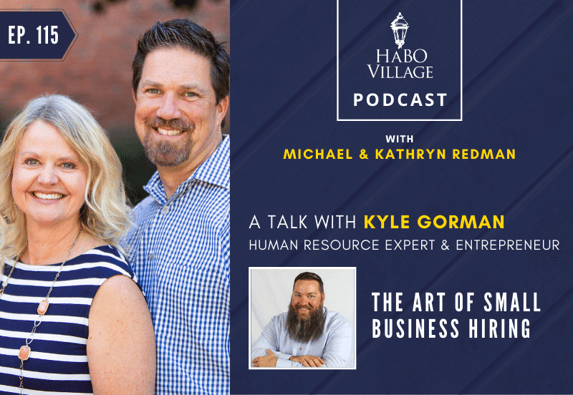 In This Episode You Will...
Discover why small business leaders need to hire employees and take on clients based on their core values.
Find out the true cost of one bad hire and what you can do about it.
Learn the 4 keys to becoming a high performing team (And how they lead to long term success!)
"The art of hiring is matching a personality to a company culture."
- Kyle Gorman
References:
Ready to take a listen? Like what you hear? Make sure you become a subscriber to get the latest and greatest of our podcast episodes.