Episode 125: Michael and Kathryn interview E-Commerce Entrepreneur, Quin Amorim, about the ins and outs of selling products in the online world. Learn how Quin got started and built a career in online selling and private label creation. Get tips for how to sell and profit in spaces like Amazon. If you own an E-commerce business or are thinking about starting one, this is the episode for you.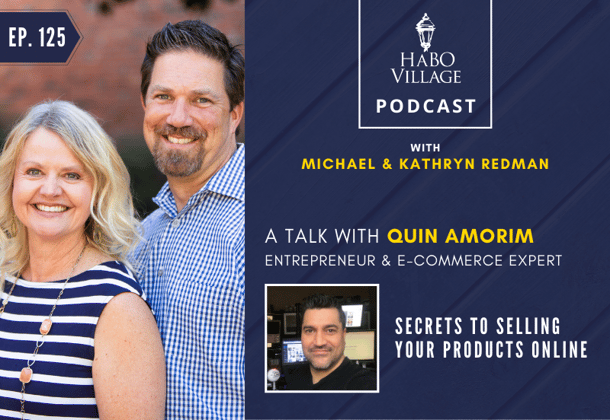 In This Episode You Will...
Discover how Quin got started in the late 90s by selling on E-bay.
Learn how private labeling works and how to make a profit in online spaces like Amazon.
Find out how algorithms display your product and tips for improving your ranking.
"In life, it's not about profit, but in business, it is. To be blunt, you have to make money in business."
- Quin Amorim
References:
Ready to take a listen? Like what you hear? Make sure you become a subscriber to get the latest and greatest of our podcast episodes.