Episode 126: Michael and Kathryn talk to Jeremy Bedenbaugh, Leadership consultant and entrepreneur, about the art of self-leadership. You can't lead others well if you can't lead yourself well. Find out what questions you should be asking yourself and what practical next steps you can take to become a better leader.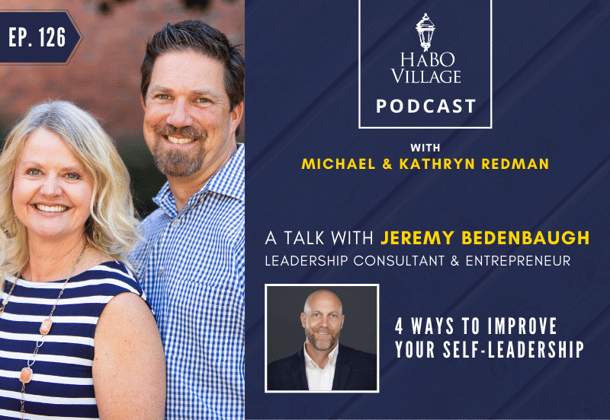 In This Episode You Will...
Discover what self-leadership really means and why you shouldn't overlook it.
Find out what Michael and Kathryn wrestle with when it comes to their own self-leadership.
Learn the best questions to ask yourself so you can take ownership of your leadership failings.
Get Jeremy's favorite practical tips for becoming a better leader (Sneak peak: One is breathing exercises!).
"Sadly, it's easier to manage your image than it is your life."
- Jeremy Bedenbaugh
References:
Find Jeremy on Facebook and LinkedIn
Two Circles to Save Your Life (Resource)
Ready to take a listen? Like what you hear? Make sure you become a subscriber to get the latest and greatest of our podcast episodes.