Episode 113: Michael and Kathryn talk to Ken Mosesian, entrepreneur and author, about how business owners and brands can learn to keep their promises to their customers. So many of us struggle with the concepts of trust and integrity in work and life, but there is hope for growth. For top-notch leadership advice on how to take your company into the future, give this episode a listen.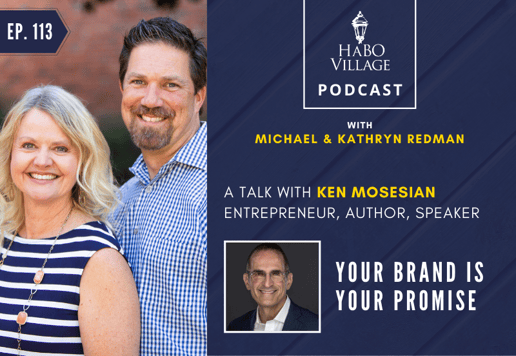 In This Episode You Will...
Discover what promises you regularly make to your customers.... and find out if you are actually keeping them.
Find out how your survival instincts negatively impact your ability to build trust, both at home and at work.
Learn how to map out the journey your customers take as they interact with your company.
"If you come from a place where your word is your bond, then a contract is merely a clarification tool."
- Ken Mosesian
References:
Ready to take a listen? Like what you hear? Make sure you become a subscriber to get the latest and greatest of our podcast episodes.