Episode 114: Michael and Kathryn interview David Allison, human behavior expert and bestselling author, about value-based market research. Learn the science and sociology behind surveys and why we often ask our audiences the wrong kinds of questions. If you are curious about how to better reach your target audience, then this is the episode for you!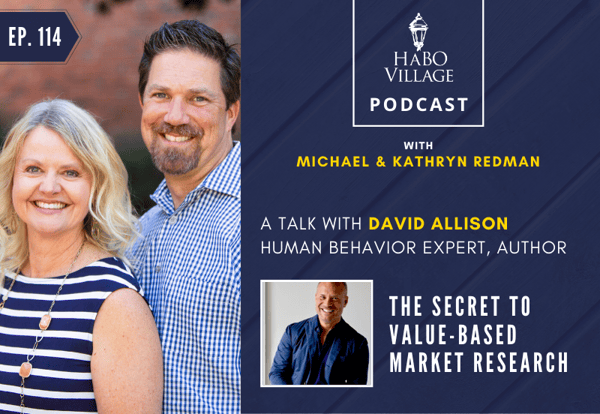 In This Episode You Will...
Discover the science behind value-based market research and how it differs from other kinds of market research.
Find out how David found his calling.
Learn how to ask the right kinds of questions so you can understand your customers' true values.
"All of the discriminatory, divisive, terrible things that go on on our planet today could be mitigated and reduced if we understood each other better."
- David Allison
References:
Ready to take a listen? Like what you hear? Make sure you become a subscriber to get the latest and greatest of our podcast episodes.