Episode 150: Michael and Kathryn talk to SEO expert and entrepreneur, John Vuong, about the importance of search campaigns for bringing businesses more ideal customers. If you've toyed with the idea of optimizing your website to get more leads, but never taken the plunge, then give this episode a listen.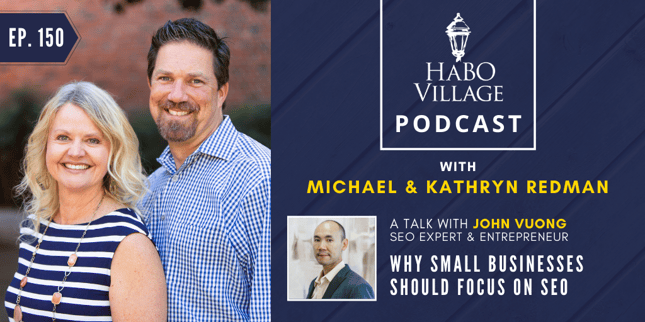 In This Episode You Will...
Discover what SEO (Search Engine Optimization) really means and why you should be thinking about it long term.

Find out what John recommends business owners do when it comes to improving your ranking with Google.

Get search, keywording, and content marketing tips that will put your customers first while simultaneously growing your reach.
"It's important to have a proper SEO campaign that's in alignment with your values, your goals, and KPIs."

-John Vuong
References:
Local SEO Search Inc. (John Vuong's Company)
Ready to take a listen? Like what you hear? Make sure you become a subscriber to get the latest and greatest of our podcast episodes.