Episode 112: Michael and Kathryn interview Will Knecht, Chairman of Wendell August Forge, about the true story of his business's journey through hard times, including the Great Recession and a devastating fire. If you need some real-life advice and encouragement when it comes to facing a crisis in your business, then give this episode a listen.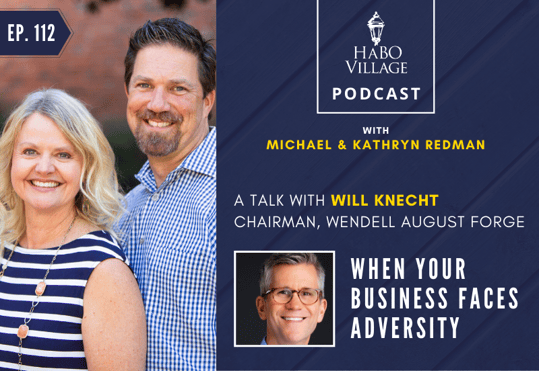 In This Episode You Will...
Discover how Will and his company made it through the economic recession back in 2007, as well as a devastating fire a few years later.
Find out how your mindset can negatively impact your leadership.
Learn the 3 keys to overcoming adversity as you run your business.
"Don't lose heart- keep focused on your calling, your passion, and your bigger 'why'."
- Will Knecht

References:
Will Knecht
Wendell August Forge
FulfilledTheBook.com
Ready to take a listen? Like what you hear? Make sure you become a subscriber to get the latest and greatest of our podcast episodes.