Episode 164: Michael and Kathryn talk with Mark Ritter, credit union and small business lending expert, about the secret sauce that makes credit unions so appealing for small business owners. Should you take out a loan from your local credit union instead of a bank? Find out by giving this episode a listen!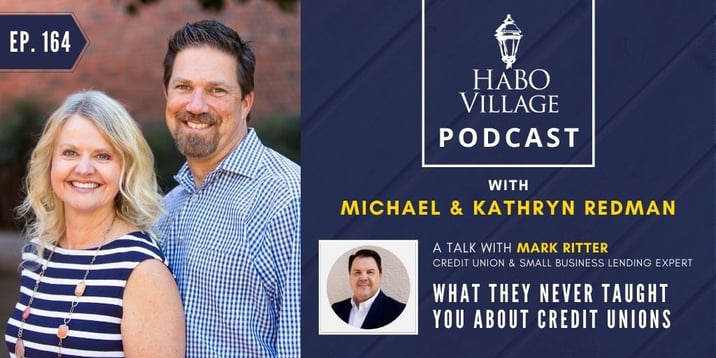 In This Episode You Will...
Discover the real difference between credit unions and banks.

Find out how commercial lending has changed in last 5 years to the advantage of small business owners.

Get Mark's top tips on how to prepare for and apply for a loan through your credit union.
"There's so many resources in America. It's like shopping for a restaurant. You could go to McDonalds that's cheap and fast, or to a top of the line steak place with great personalized service. Many times lenders and financial institutions are like that. We're all selling money, and all restaurants feed you. But they're not all in the same marketplace."

- Mark Ritter
References:
Ready to take a listen? Like what you hear? Make sure you become a subscriber to get the latest and greatest of our podcast episodes.