Episode 165: Michael and Kathryn interview Caleb Guilliams about being a young entrepreneur in the finance space and the key areas business owners should focus on to become more financially successful. Get Caleb's top tips and strategies so you can accurately assess what's standing in the way of your growth.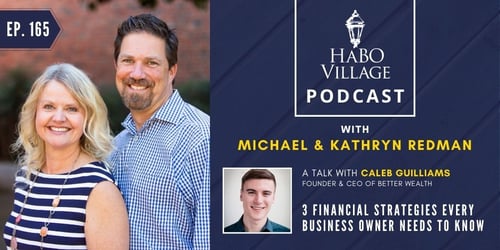 In This Episode You Will...
Hear Caleb's story of how he went from being a 17 year old working in a bank to becoming a successful financial advisor running his own company.

Find out how mentorship, networking, and genuine relationships will help you grow in your career.

Learn Caleb's 3 recommended financial strategies for all business owners.
"The only metric that matters is cash flow."

- Caleb Guilliams
References:
Ready to take a listen? Like what you hear? Make sure you become a subscriber to get the latest and greatest of our podcast episodes.