Episode 166: Michael and Kathryn look back on the origins of Half a Bubble Out and their business journey over the last 20 years. As they celebrate their 20 year anniversary of being in business and take a walk down memory lane, you'll discover how they overcame road blocks along the way, learned from great mentors, and are sailing into 2022 with hope and commitment to developing the whole leader for the whole business.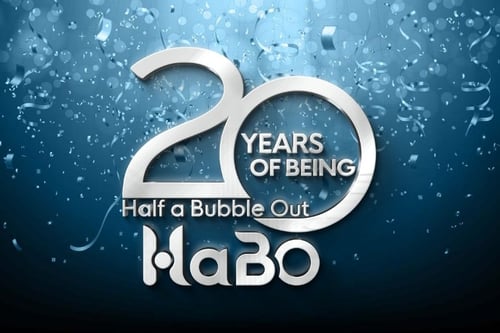 In This Episode You Will...
Hear the origin story of HaBO (Half a Bubble Out), and why we changed its brand identity this year.

Find out how and why Michael and Kathryn started their company 20 years ago how it has changed their lives and the lives of their clients.

Discover the significance of encouragement, community, and mentors in your business journey.
"We want business leaders to have the sense that they indeed worked hard (labored, not toiled). We've seen people do it, and we want to see more people do it. There aren't enough business owners that can survive AND have a successful, thriving company; that have bandwidth in the rest of their life and are able to say, 'my life wasn't just sucked dry but I was filled up by the other good things in life: family, faith, and community.' I'm excited about where we are going in 2022 and we will be celebrating all year long!"

- Michael K. Redman
References:
Ready to take a listen? Like what you hear? Make sure you become a subscriber to get the latest and greatest of our podcast episodes.