Episode 186: Michael and Kathryn interview Omar Zenhom, podcast host and business coach, about his entrepreneurial journey and the lasting impact of his $100 MBA show. If you need some encouragement today about how you can leverage your unique value, make an impact, and leave a legacy with your business, then give this episode a listen.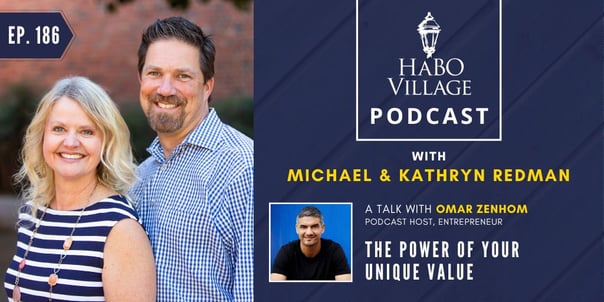 In This Episode You Will...
Discover how Omar realized his skills in teaching were what would be the key to developing impactful content.

Find out why having a big 'why' for your company makes all the difference.

Get Omar's take on what makes a business coaching program legitimately effective and worth your time.
"Sometimes you think that your skills or experience isn't special, but in fact in a different market or environment, it's VERY special."

- Omar Zenhom
References:
Ready to take a listen? Like what you hear? Make sure you become a subscriber to get the latest and greatest of our podcast episod