Episode 158: Michael and Kathryn interview business consultant and innovation expert, Andrew Pek, on the 3 levels of innovation and the power of mindset when it comes to unlocking your creativity. If you feel like your leadership or business is constantly getting stuck in a rut, then this episode is for you!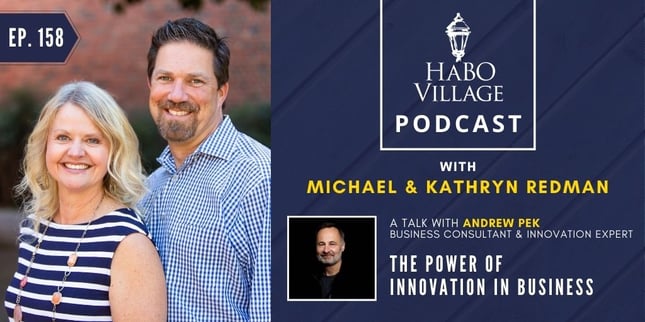 In This Episode You Will...
Discover the 3 levels of innovation: Desirable, Doable, and Viable.

Find out why mindset matters when it comes to unlocking your creativity and innovation.

Get Andrew's expert advice on how to become a better consultant in your industry.
"If you don't devote some practice to inventing/reinventing yourself, you're going to suddenly find the world rapidly changing around you and you're going to be flat-footed."

"Everyone has their own mojo... and that's something you want to encourage, but you have to both know how to express that and regulate it at the same time."

- Andrew Pek
References:
Ready to take a listen? Like what you hear? Make sure you become a subscriber to get the latest and greatest of our podcast episodes.