Episode 157: Michael and Kathryn talk to business coach, Jeff Chastain, about how to regain your passion for your business and repair the foundational elements your company was built on. If you've been trying quick-fix solutions to help grow your business but nothing is working, give this episode a listen.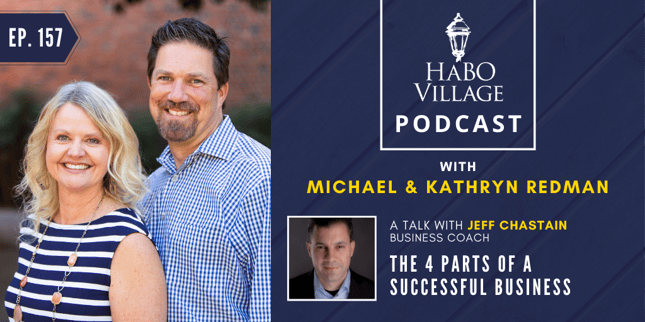 In This Episode You Will...
Discover the 4 P's you need to consider for a successful business (People, Purpose, Playbook, and Performance).

Find out how delegation helps you avoid micro management and allows you to focus on tasks you love.

Get insight on how to achieve clarity on the foundational elements of your business so you can scale effectively.
"You've got to make sure everything is a simple as possible. You don't need a 6 inch thick SOP- just the basics. Don't overthink things. Keep it as light-weight as possible to move the business forward. Only add on complexity when you absolutely have to."

- Jeff Chastain
References:
Ready to take a listen? Like what you hear? Make sure you become a subscriber to get the latest and greatest of our podcast episodes.