Episode 131: Michael and Kathryn talk about the 2 main characteristics of a good leader: being self-defined and being a non-anxious presence. Business leaders will always impact those around them (negatively or positively), so find out if your current behavior fits the definition of good leadership by giving this episode a listen.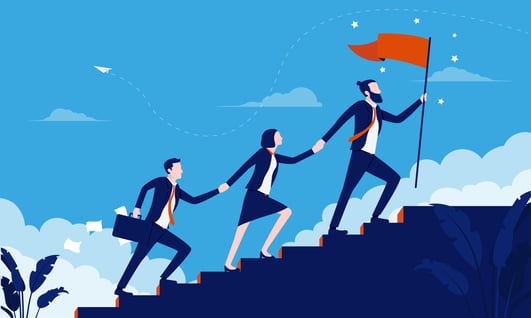 In This Episode You Will...
Discover how to do a quick check to see if your behavior matches that of a good leader
Get Michael and Kathryn's personal insights on being a self-defined leader
Learn how to assess if you have an anxious presence and get tips on how to maintain your calm
"The only way you can maintain a self-defined, non-anxious presence, is by making sure you rest and spend time processing what's happening in life."
- Kathryn Redman
References:
Episode 130: Dealing With Complexity - Why It's Not Business as Usual
Ready to take a listen? Like what you hear? Make sure you become a subscriber to get the latest and greatest of our podcast episodes.