Episode 120: Michael and Kathryn talk to John Ramstead, leadership coach and founder of BeyondInfluence.com, about his Christian faith journey and the near fatal accident that changed his life. This very special episode is about hope in the face of adversity and discovering how to live one's best life. Whatever your beliefs, we hope you give this episode a listen and are encouraged on your own entrepreneurial journey.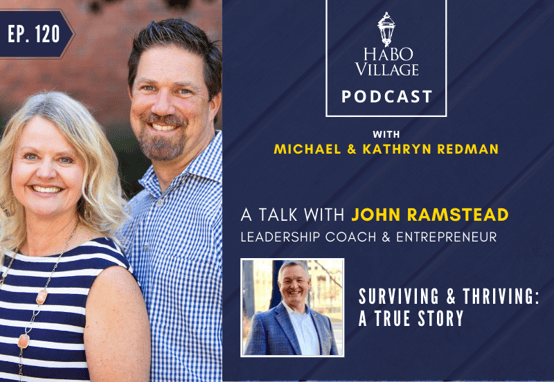 In This Episode You Will...
Discover how John miraculously survived a near fatal horseback riding accident.
Find out how the accident changed the way he sees life, his relationships, and his business.
Learn how hope can be the way forward if you are facing difficulties right now.
"Everything that you are going through right now- you'll look back on it someday, and will say 'That prepared me for what I'm doing now.' ...Hold onto the fact that by the end of the year it could be better. That will help you keep taking that next small step forward."
- John Ramstead
References:
Eternal Leadership (Podcast)
Beyond Influence
Ready to take a listen? Like what you hear? Make sure you become a subscriber to get the latest and greatest of our podcast episodes.