Episode 121: Michael and Kathryn interview Dr. Rob Harter, Director of Christian Center of Park City, on his years of experience in nonprofit leadership, growth strategies, fundraising, and self-care. If you run a nonprofit, or even a for-profit organization, discover how to overcome common hurdles during these turbulent times by giving this episode a listen.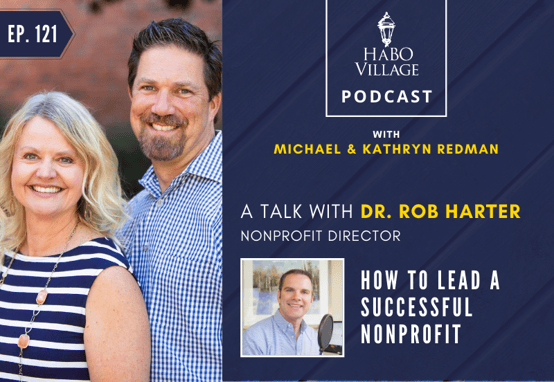 In This Episode You Will...
Discover how Rob got started serving his community and the passion that continues to drive him today.
Find out Rob's top tips for nonprofit growth, fundraising and building trust with donors.
Learn about self-leadership and why it should be a priority if you work in the nonprofit world.
"When you scale, you really have to develop good delegation skills, have a good structure, where you have the right people in the right positions at the right time."
- Rob Harter
References:
ccofpc.org (Christian Center of Park City)
Ready to take a listen? Like what you hear? Make sure you become a subscriber to get the latest and greatest of our podcast episodes.