Episode 160: Michael and Kathryn chat with Core Poirier, author and speaker, on his past interviews with well known thought leaders and his insights on developing personal mission statements. You'll get many nuggets of business wisdom in this episode--and bonus--you'll get to hear stories from Corey's history of performing stand up comedy!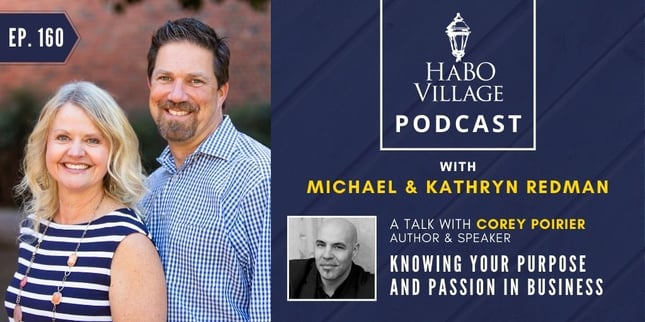 In This Episode You Will...
Hear amazing stories from Corey's celebrity interviews.

Find out why Corey recommends a news detox.

Discover how Corey defines 'Passion' and 'Purpose'...and what they have to do with finding your big 'WHY'.
"Passion is WHAT you do, your Purpose is WHY you do it."

- Corey Poirier
References:
Ready to take a listen? Like what you hear? Make sure you become a subscriber to get the latest and greatest of our podcast episodes.