Episode 169: Michael and Kathryn have an in depth discussion with Caleb Guilliams, Founder and CEO of Better Wealth, about the real-life struggles of entrepreneurs when it comes to money. Not many business owners know their numbers or know how to reach their long-term goals. If you want expert-level strategies for business finance, then give this episode a listen.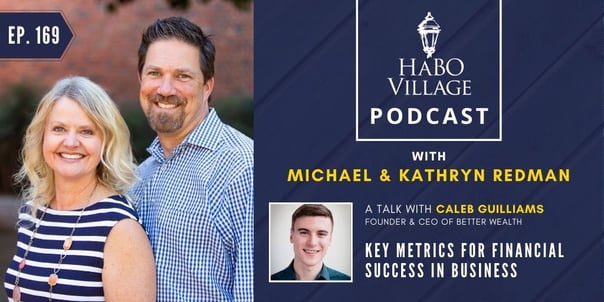 In This Episode You Will...
Discover the financial struggles of all entrepreneurs and business owners and what can be done to overcome them.

Find out Caleb's recommendations for acquiring assets and managing your cash flow.

Get practical real-world business advice on how to plan with the end in mind.
"First and foremost, you need to get clear on what you want, and your metric for success."

- Caleb Guilliams
References:
Ready to take a listen? Like what you hear? Make sure you become a subscriber to get the latest and greatest of our podcast episodes.