Episode 162: Michael and Kathryn interview business coach and Certified Financial Planner, Josh Patrick, about personal sustainability and how to tell if your business is sellable. If you find yourself struggling with your business finances or just want to form a solid future exit strategy, then this episode is for you!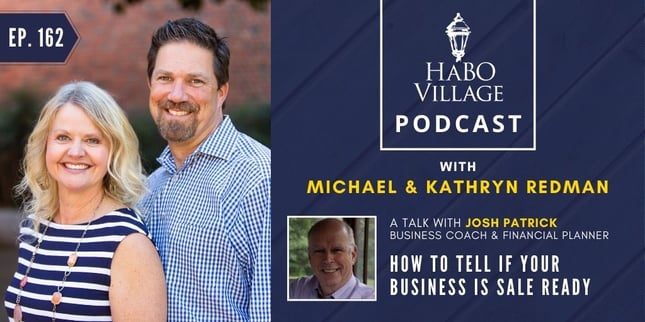 In This Episode You Will...
Discover why you should become a delegation ninja.

Find out how making mistakes and experimenting will aid in your learning and growth.

Learn if your business is 'sellable.'
"If you own a private company and you don't look at your cash flow every month, you are putting yourself at dire risk."

- Josh Patrick
References:
Ready to take a listen? Like what you hear? Make sure you become a subscriber to get the latest and greatest of our podcast episodes.