Episode 139: Michael and Kathryn discuss how to spot a tyrannical leader in your organization. Discover the differences between Reactive and Creative leadership styles, and how to hire the right managers and employees so you can avoid cultivating a toxic work culture. If you suspect that you, or someone on your team, might have leadership behaviors that are holding your company back, then this episode is for you!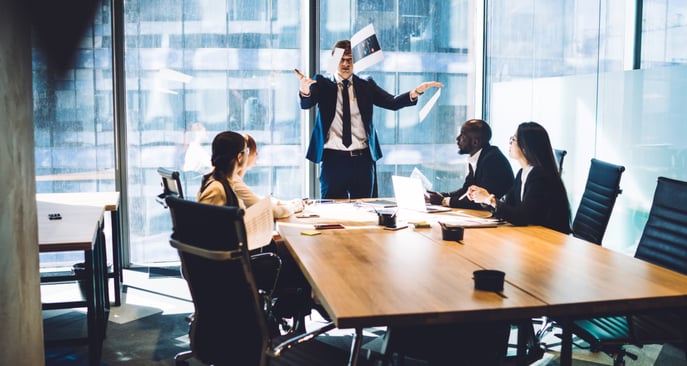 In This Episode You Will...
Discover how 'Reactive' leaders could be destroying your team dynamics and business growth.
Find out why 'Creative' leaders don't make decisions based on fear.
Get tips for hiring better managers and employees so you don't end up with a tyrannical personality on your hands.
"The goal of leadership is to make the people under you successful."
-Kathryn Redman
References:
Mastering Leadership (by Robert J. Anderson, William A. Adams)
The Ideal Team Player (by Patrick Lencioni)
Ready to take a listen? Like what you hear? Make sure you become a subscriber to get the latest and greatest of our podcast episodes.