Episode 156: Michael and Kathryn talk to John Briggs, Author and CPA, about the Profit First cash management system. Avoid falling into burnout and regain the passion you originally had when you started your business. If you are a business owner who tends to avoid numbers, you won't want to miss this episode!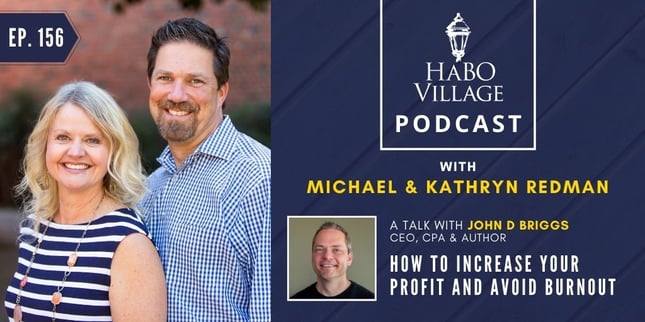 In This Episode You Will...
Discover why it's all too common for business owners to neglect the profit component of their company.

Find out how the Profit First cash management system works and why it's so effective.

Get a breakdown of the five accounts you should have that will allow you to give yourself a better paycheck!
"The reality is, everybody deserves to be profitable. I argue you HAVE to be profitable. In fact, your clients are begging you to be profitable... because if you're not, you're not going to be around to continue to bless their lives.."

- John D Briggs
References:
Ready to take a listen? Like what you hear? Make sure you become a subscriber to get the latest and greatest of our podcast episodes.