Episode 173: Michael Redman interviews author and talent economy expert, Rishon Blumberg, about how to hire and retain top talent in today's world. Discover how long-term relationships with your employees and freelancers makes your company more effective and competitive. If you've ever suffered through a bad hire or have struggled with retention, this episode is for you!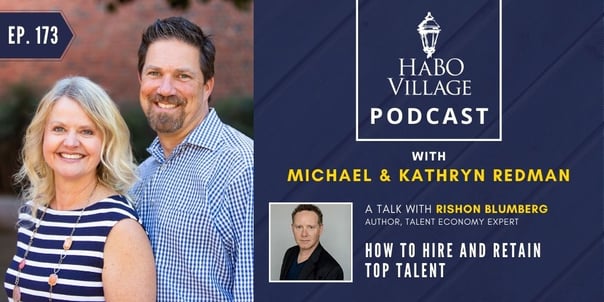 In This Episode You Will...
Discover the difference between EQ, IQ, and AQ when it comes to hiring.

Find out the definition of 'The Sabotage Impulse' and what that has to do with your employees and managers.

Get Rishon's recommended best hiring practices and how to stand out in our current economy.
"The longer we work with somebody, the better we'll know what they want and don't want, and the more effective we will be."

- Rishon Blumberg
References:
Ready to take a listen? Like what you hear? Make sure you become a subscriber to get the latest and greatest of our podcast episodes.