Episode 142: Michael and Kathryn interview business owner and author, Karen Briscoe, about her journey to success. Discover how she leverages 5 minutes each day to overcome challenges and increase productivity. If you feel stuck when it comes to running your business and want simple next steps to take, then give this episode a listen.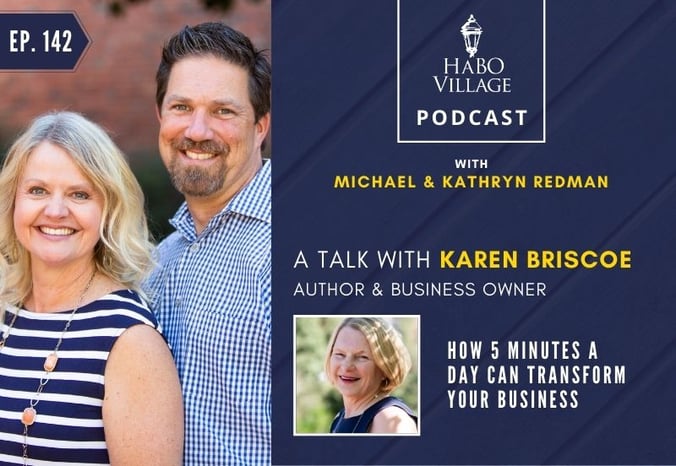 In This Episode You Will...
Discover how Karen survived multiple recessions and the epiphanies that resulted.
Find out how forming a new habit can have a ripple effect in your life and work.
Get tips on how to start small so over time you can build up to success.
"Whatever it is you think you can't do-- you can. You just need to start today."
-Karen Briscoe
References:
Real Estate Success in 5 Minutes a Day: Secrets of a Top Agent Revealed
Ready to take a listen? Like what you hear? Make sure you become a subscriber to get the latest and greatest of our podcast episodes.