Episode 143: Michael and Kathryn interview James Miller, licensed psychotherapist and radio show host, about best thought practices for leaders so you can keep evolving and continue to grow your business. If you want tips on how to become a better communicator, improve your understanding of your employees, and how to overcome self-doubt and imposter syndrome, then give this episode a listen.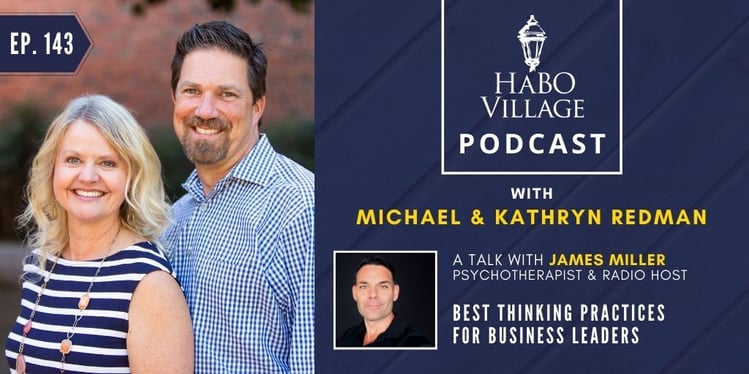 In This Episode You Will...
Discover how to interpret the micro-expressions of your team members in order to improve your communication.
Find out how to think about your past as a way to overcome worrying about your future.
Get tips for improving your thought life so you can thrive both personally and professionally.
"In order for my business to thrive, I have to thrive in my personal life."
-James Miller
References:
Ready to take a listen? Like what you hear? Make sure you become a subscriber to get the latest and greatest of our podcast episodes.