Episode 155: Michael and Kathryn talk to Carolina Miranda about B Corps and the process businesses take to become certified. If you strive to positively impact ALL stakeholders in your company including your employees and customers, or have never heard of B Corps and are interested in discovering more, then this episode is for you.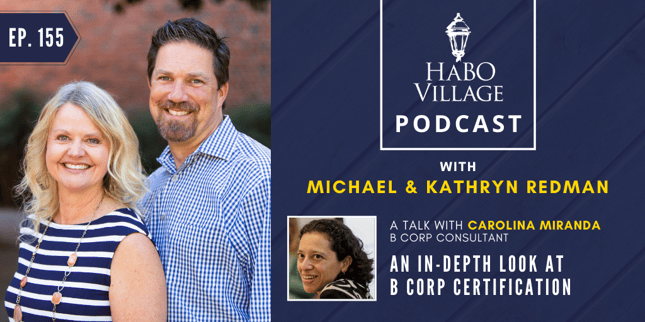 In This Episode You Will...
Discover the definition and parameters of B Corp Certification.

Find out why being Inclusive, Equitable, and Regenerative, is the ultimate goal of a B Corp.

Gain insight into the history of B Corp certification and see if it might be right for your company.
"B Corps unite around one goal: which is to have an economic system that is inclusive, equitable, and regenerative. That's what we're all working toward."

- Carolina Miranda
References:
Ready to take a listen? Like what you hear? Make sure you become a subscriber to get the latest and greatest of our podcast episodes.