Episode 137: Michael and Kathryn interview Bobby Albert, author and leadership coach, about his secrets to building a company culture that fuels business growth. Get tips on how to lead your employees in a way that will simultaneously create buy-in and increase your profits. If you're wondering how to improve your leadership and inspire your team, then this episode is for you!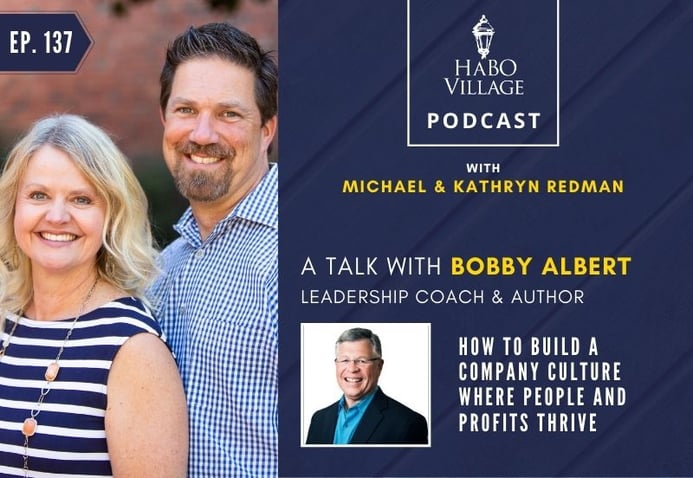 In This Episode You Will...
Discover how Bobby inherited a struggling family business and grew it to national and international success.
Find out why involving your employees in your decision making process is one of the best things you can do to increase profits.
Get tips on how to codify your core values and purpose so that you can better motivate your team.
"Whenever I'd get a big idea, I'd stop and ask myself 3 questions: 'Who can help me make a better decision; who will be impacted by it; and who's going to have to carry it out.' Then I'd get them involved in the decision making process."
-Bobby Albert
References:
Free Resource: 5 Questions Your Best Employees Are Afraid to Ask Before They Quit
Ready to take a listen? Like what you hear? Make sure you become a subscriber to get the latest and greatest of our podcast episodes.