Episode 118: Michael and Kathryn interview business coach and author, Jon Dwoskin, about common mistakes business leaders make, how to hire successfully, and tips on your own leadership development. If you want to know what it takes to get the most out of a business coach, have struggled to hire well, or just need some encouragement and life advice, then this episode is for you!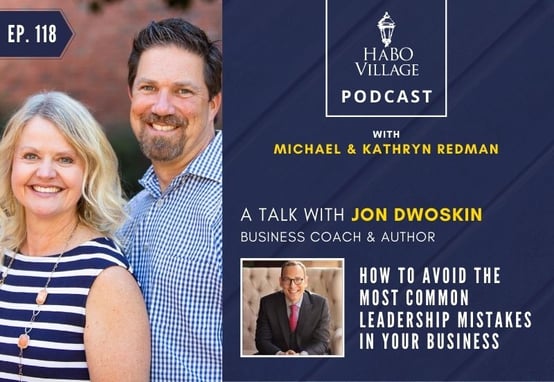 In This Episode You Will...
Discover how Jon decided to start his own business and his advice for other entrepreneurs.
Find out what you should really focus on if you are a small business that needs to hire (especially for a management position).
Learn how to maximize a business coaching experience so both you and your company can actually grow.
"Surrender to the process. You have to be ready and willing to do the work. You have to be the one who executes and implements it. You want to let go of your ego- stop trying to be the coach, and let yourself be coached."
- Jon Dwoskin
References:
Ready to take a listen? Like what you hear? Make sure you become a subscriber to get the latest and greatest of our podcast episodes.