Episode 181: Michael and Kathryn explore four ways business leaders can evaluate and overcome fatigue. Burnout can easily sneak up on you if you aren't careful, so get tips for preventing and overcoming mental, emotional, and physical fatigue by giving this episode a listen.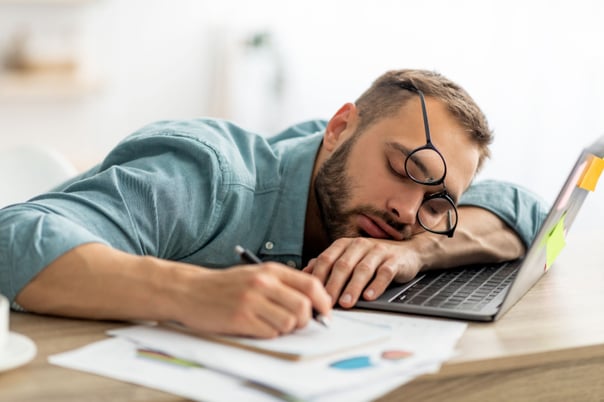 In This Episode You Will...
Discover how fatigue contributes to the burnout epidemic and why it's gotten worse in the past 2 years.

Find out what sleep, diet, and exercise have to do with reducing fatigue.

Get Michael and Kathryn's personal insights into how they combat fatigue during their week.
"Being exhausted really does diminish your ability to be successful in life, as it turns out."

- Kathryn Redman
References:
Ready to take a listen? Like what you hear? Make sure you become a subscriber to get the latest and greatest of our podcast episodes.